2022 Summit of the Mellichamp Mind & Machine Initiative
Theme: AI and Neuroscience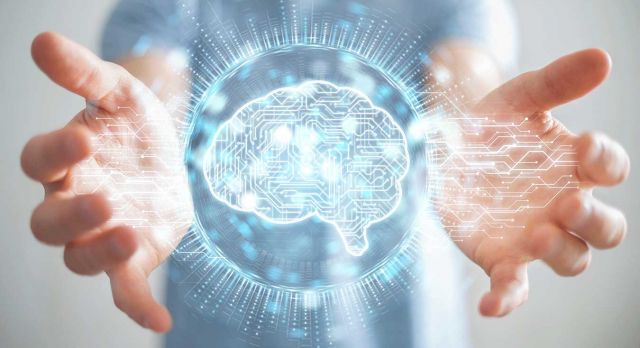 Overview
Even with the great leaps in AI, humans have no match when it comes to learning quickly, making complex inferences, and reasoning. What is AI missing that brains have? Can AI advance from the insights about the architectures, wiring, and computations of brains?
At the same time, neuroscience methods are quickly progressing resulting in tens of thousands of measurements of neuronal activity. Can modern AI tools enable new scientific analyses and insights about brain and mind function?
The 2022 Mellichamp Mind and Machine Intelligence Annual Summit brings together leaders in AI and neuroscience to present the latest on AI/Neuroscience and debate the timely questions. The (virtual event) will be held over two half days (Feb 16th, 17th, 2022) and is organized around the broad topics listed below.
For the full program, please download the full agenda from the Files section on the right side of this page. Attendance is free, but registration is required: please register here.
Topics
February 16: Neuroscience to Advance AI (Day 1, Session 1)

Bing Brunton (Keynote)
Associate Professor and H. Stewart Parker Faculty Fellow
University of Washington, Seattle
"Agile Movement and Embodied Intelligence: Computational and Comparative Considerations"

Leyla Isik
Clare Boothes Luce Assistant Professor
Cognitive Science, Johns Hopkins University
"The Neural Computations Underlying Human Social Interaction Perception"

Cengiz Pehlevan
Assistant Professor
Applied Mathematics, Harvard University
"Inductive Bias of Neural Networks"

Guy Van den Broeck
Associate Professor and Samueli Fellow
Computer Science, UC Los Angeles
"Knowledge and Data in Neuro-Symbolic Learning"

February 17: AI to Advance Brain Understanding (Day 2, Session 2)

Jean-Remi King
CNRS Researcher
Facebook AI Research | Ecole Normale Supérieure
"Language in Brains and Algorithms"

Eva Dyer
Assistant Professor
Biomedical Engineering, Georgia Tech
"Towards Robust Representations of Neural Activity"

David Freedman
Professor
Neurobiology, The University of Chicago
"Neural Circuits of Cognition in Artificial and Biological Neural Networks"

February 17: Learning and Representations in AI and Brains (Day 2, Session 3)

Bing Liu
Distinguished Professor
University of Illinois at Chicago
"Self-Motivated and Self-Supervised Open-World Continual Learning"

Michael Goard
Assistant Professor
Molecular, Cellular, and Developmental Biology, UC Santa Barbara
"Stimulus-Dependent Representational Drift in Primary Visual Cortex"

Tim Kietzmannn
Professor
Donders Institute for Brain, Cognition, and Behaviour
"Deep Recurrent Neural Networks as a Modelling Framework for Understanding Human Vision"
Organizers
Miguel Eckstein
William Wang
Michael Beyeler
Mike Gazzaniga
Michael Jacobs Goard
Ikuko Smith